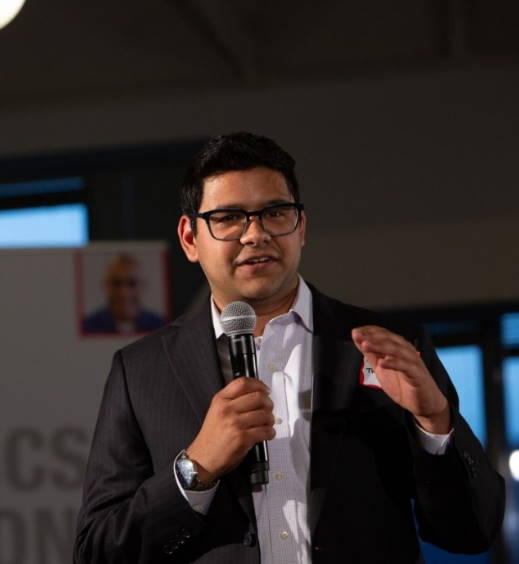 A message from our CEO
Tej has held many roles through a combination of Corporate Roles/Internships – ranging from working with a Rochester Hills, Michigan based company that manufactures Autonomous Guided Vehicles (AGV's), understanding marketing through a local-government lens by working very closely with the late Oakland County Executive, Mr. L. Brooks Pattersons' Communication and Marketing team, supporting a global CMO through a Multi-National Corporation based out of Germany, while also supporting Product Line Managers. He also did marketing-research based projects for a local sports organization - which led to recruiting MLB-type talent.
During his time as an Undergraduate at Oakland University and while holding these roles, he was also extremely active in the campus community. Tej was a Senior Admissions Ambassador, where he marketed Oakland University to high school students during their senior year, and held many Executive Board positions for on-campus student organizations.
By being active on campus and within the School of Business, it led to 2 great opportunities that further confirmed his interest in being an Entrepreneur:
Independent Study through School of Business, which led to a successful partnership between an Indian Aviation company, and an Aviation company in Michigan.
Formulating the Ideas 2 Business Website, where the program still continues today within the School of Business.
Tej is an undergraduate and an MBA graduate from Oakland University of Rochester Hills, Michigan.